Where is Kurume city ?
Kurume is a town in Fukuoka prefecture in Japan. Either Fukuoka airport or Hakata (Shinkansen) station would be your first step to enter Fukuoka prefecture.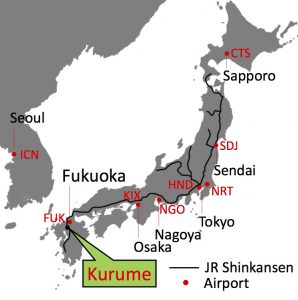 From Fukuoka Airport (FUK) to Kurume city

There is a variety of transportation means around Fukuoka city area.  (http://www.fuk-ab.co.jp/english/sp/cont.php?page=access

) 

We recommend routes by highway express bus and trains as follows.
1.    

by highway express bus (the most convenient)

:

50 min, depart 20-40 min interval
You can ride on the highway express bus run by Nishitetsu in front of the domestic and international airport terminals.
The bus stops at Nishitetsu Kurume station, Mutsumon City Plaza-mae (just in front of the workshop site), and JR Kurume station.
You can obtain bus tickets at the ticket-counter on the 1st floor of each terminal.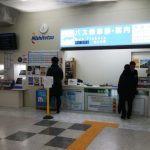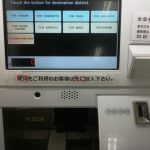 (one way: JPY1,280, round trip: JPY2,120, book of 4 coupons: JPY3,920)
Announcements are made in Japanese, English, Korean and Chinese. When getting off the bus, please press the stop button near your seat after the name of the bus stop you get off is announced.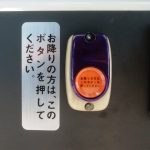 Please pay the fare when getting off the bus by giving the ticket to the bus driver.
    *Search by entering boxes with  "
from: Fukuoka Airport International (or Domestic) Terminal 
to: Mutsumon City Plaza-mae (or JR Kurume Station etc.)
2.    

by trains

:

50-70 min (transit is required at JR Hakata Station or Nishitetsu Tenjin Station)
You can catch Fukuoka City Subway on the first basement of the domestic terminal of Fukuoka Airport (http://www.fuk-ab.co.jp/english/subway.html ). If you arrived at the international terminal, please take the free shuttle bus to the domestic terminal. ( http://www.fuk-ab.co.jp/english/busmokuji.html )
Please purchase subway tickets through ticket machine, and enter the automatic ticket gate explained here  
(http://subway.city.fukuoka.lg.jp/eng/how/index.html#c )
The trains leave at 5-10 minute intervals. Keep the ticket until you go out the ticket wicket at Hakata station (5 min, JPY260) or Fukuoka Tenjin station (11 min, JPY260).
2-1. From Hakata station to JR Kurume station (35 min by conventional rapid express, 18 min by JR Kyushu-Shinkansen)
You go to the first floor of the Hakata station building and purchase ticket to JR Kurume station at the ticketing office (Midori-no-madoguchi) or through the automated machine, then go to the automatic ticket gate. Conventional line (Kagoshima- honsen: JPY740) and Kyushu-Shinkansen (JPY 1,590 including a non-reserved seat ticket) are available.
2-2

From Fukuoka (Tenjin) Station to Nishitetsu Kurume station

:

30 min by limited express or 40 min by express
The subway from airport arrives at the platform on the 2nd basement of Fukuoka (Tenjin) station.
Please go up to the 1st basement, and pass the ticket wicket, then move to the 2nd floor and purchase ticket of Nishitetsu Tenjin-Omuta line to Nishitetsu Kurume station (JPY620). Please visit Nishitetsu web site at http://www.nishitetsu.jp/en/train/ for details.
From JR Kurume station to Kurume City Plaza

:

5 ~ 10 min by bus*, ~15 min by walking
Go out the station from the east exit. There are bus and taxi stands. Ride on the bus of Route 3, 8, 9, 31, 32, 45, 48 from No.1 bus stop, and Route 10, 22, 40, 50, 53 from No.2. 
From Nishitetsu Kurume station to Kurume City Plaza

:

~ 5 min by bus*, ~10 min by walking
Go out the station from the west exit. Ride on the bus of Route 3, 8 from No.4 bus stop, Route 1 from No.5 and Route 40, 45 and 48 from No.6. Get off the bus at "Mutsumon City Plaza-mae". (JPY170)
(
https://www.google.com/maps/d/viewer?mid=1bkaXqPN_khM4uLOxT4XAf5Tn7jM&hl=en_US )
1. Board the bus from the center door.
2. Take a boarding ticket from the orange box when boarding.
3. When your stop "Mutsumon City Plaza-mae" is announced press the stop button (if nobody press it).
4. Check the fare displayed on the front monitor with the number printed in the boarding ticket.  
5. Place the exact fare in the fare box with the boarding ticket.
Around Kurume City Plaza
Here is a map around Kurume City Plaza. Please visit food and other stuff page.